CHEMDOC is now CHEMICAL MANAGER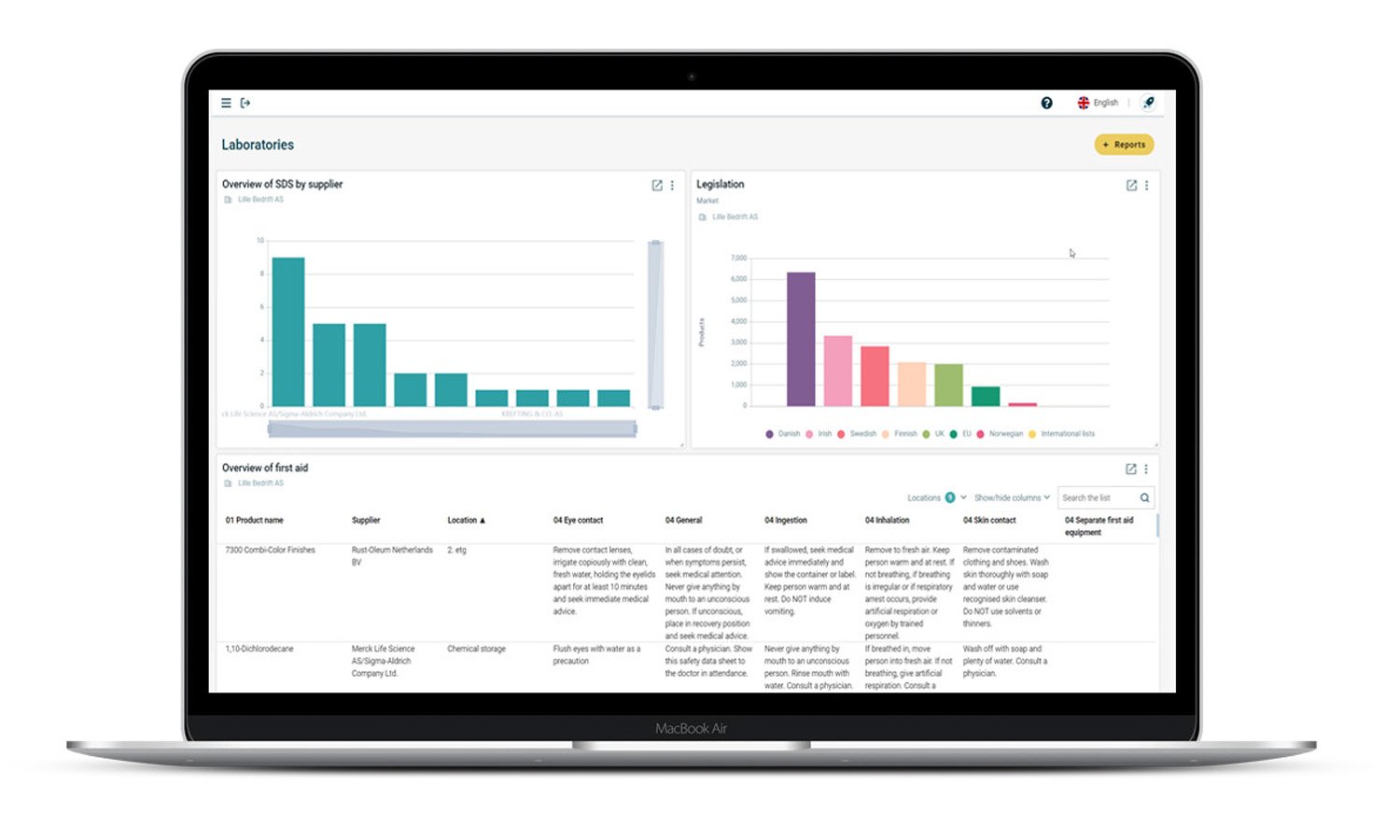 Chemical reporting and analytics
Comprehensive overview ensures best practice in chemical compliance
Customisation – Bespoke reports, lists and dashboards to suit your compliance needs

Flexibility and scalability​ - Use the information to prioritise substitution and preventive actions

CHEMICAL Compliance - Compare your inventory in line with REACH, COSHH and local legislation

Sharing - Share chemical safety reports with staff and print PDF overviews of products and hazards

Visualisation - High-level visual setup makes it easy to prioritise chemical safety in your company

Real-time - Run live updated inventory checks instantly
New Reporting and Analytics Tool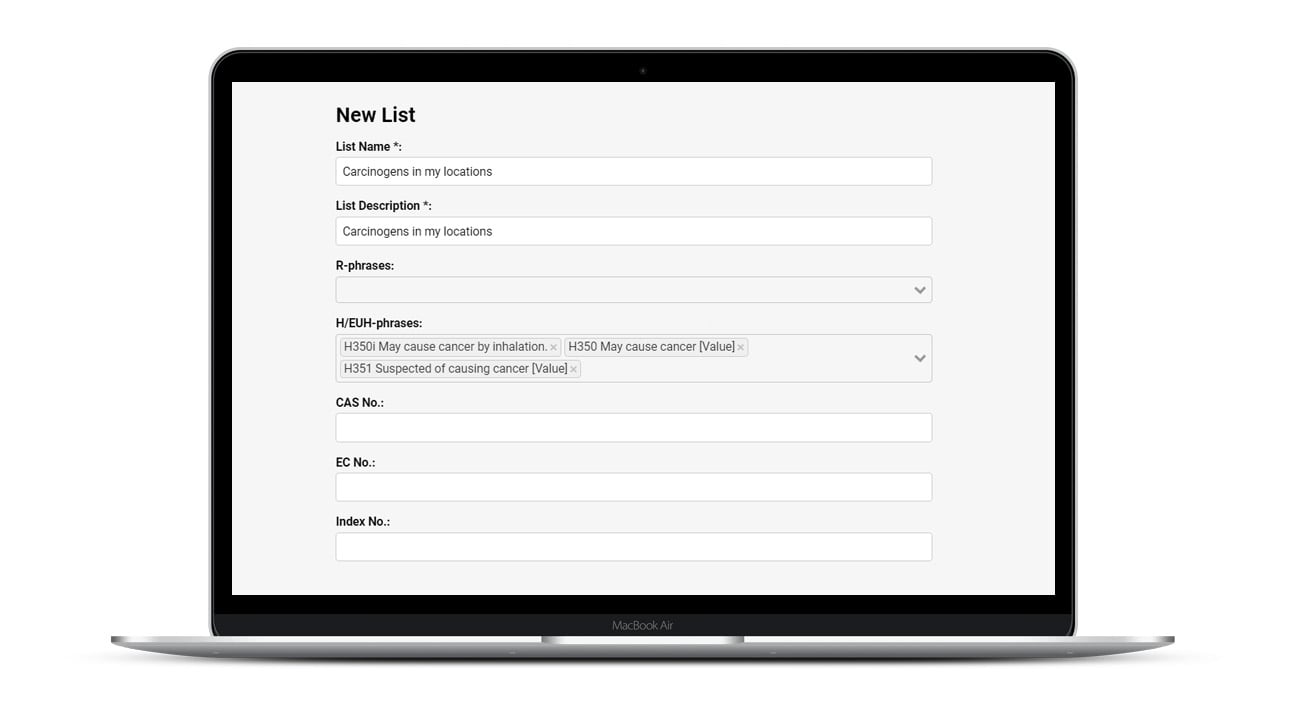 Visualise data to catch or monitor high-risk areas
Build your own detailed reports
High level visual reports in multiple dashboards
Focus dashboards on specific topics or locations


"It has become easier because we now just type the products and then the system does the rest. So it finds the safety data sheets, makes the APB's and everything - and keeps an eye on changes and updates"
Tim Christiansen, Working Environment Representative, EC Power.
Additional reporting capabilities available with Chemical Manager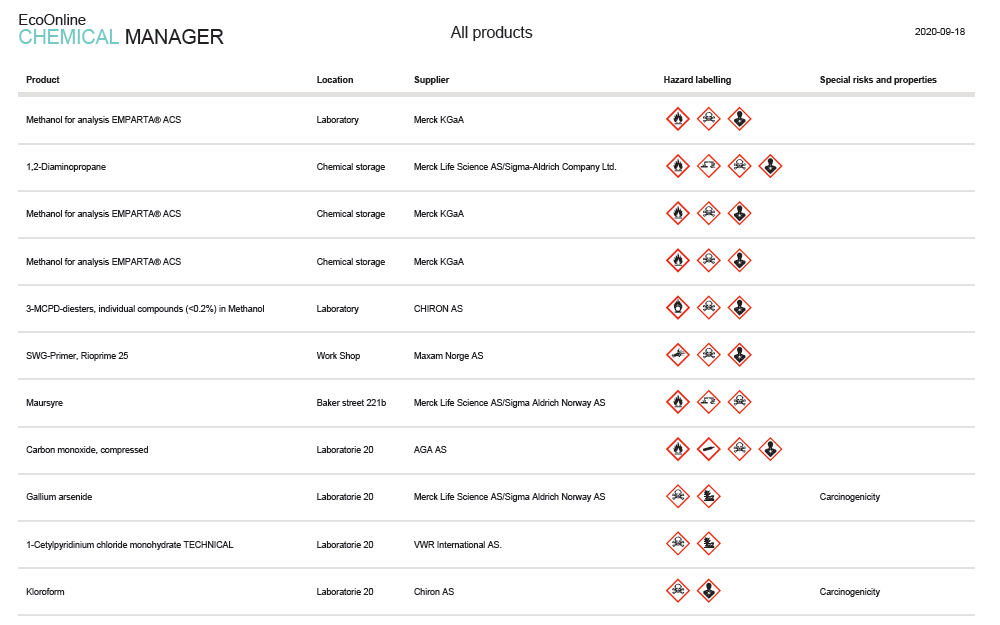 Product Inventory Reports
Using Product Inventory Reports you can list products based on:
A single classification (flammable, corrosive, etc.)
A specific risk (pregnancy hazard etc.)
A number of classification criteria (CMR report to show all carcinogenic, mutagenic or reprotoxic hazards)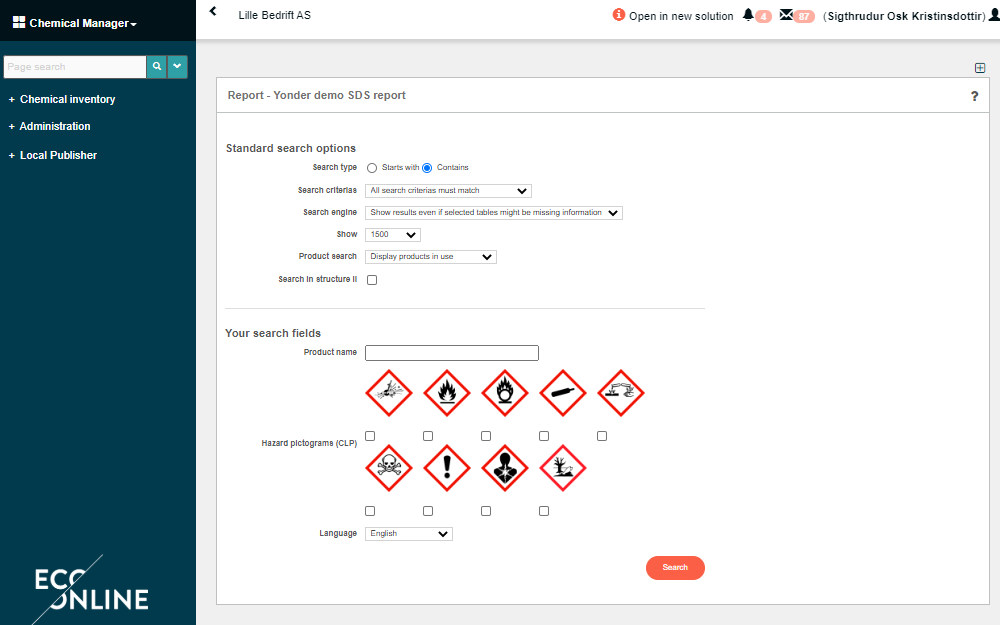 Custom Reports
R
un reports based on any physical or environmental properties connected to your products
Location specific information

Reports on properties (carcinogens, allergens, environmental hazards etc.)

Use the information to ensure the health and safety of your workers and the environment
Legislation Lists
Run reports on substances within the products on your inventory and filter according to regulatory lists
Extract information from substances in your safety data sheets

Compare products in your inventory against regulatory lists

Filter reports according to regulatory lists, markets or even locations in your company
Key Reporting Features of
Chemical Manager
Legislation reports
Advanced reporting
Amounts report
Fire reports
Environmental reports
Safety Data Sheet Revision Reports
Custom reports
Inventory reports
Kara
Administrative Co-ordinator, EcoOnline
Get started with Chemical Reporting and Analytics today
Book a demo with one of our consultants to discuss digitizing your chemical safety processes with Chemical Manager.
You can also request a demo with one of our expert consultants.