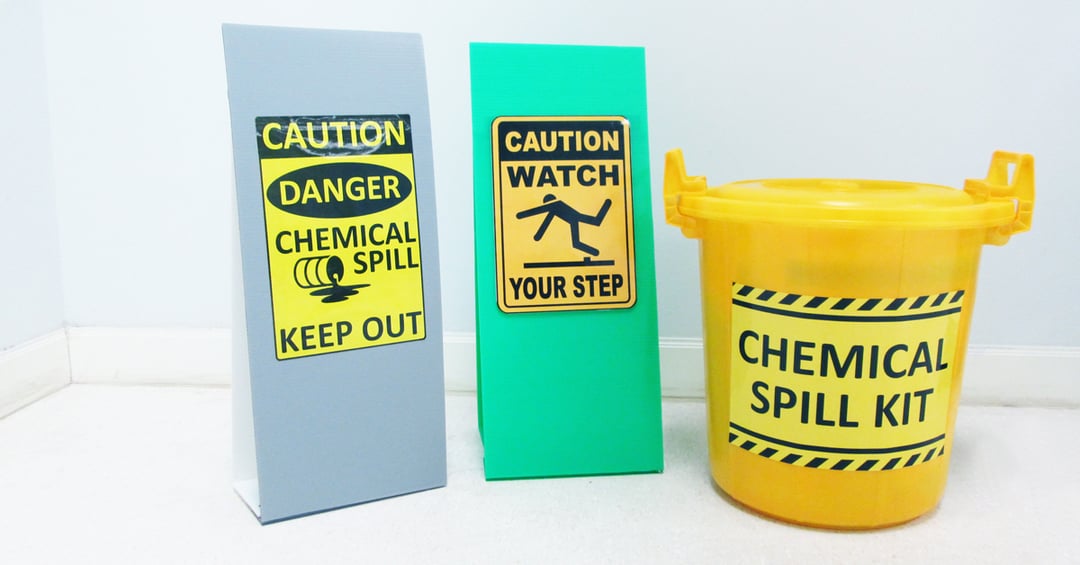 Chemical Safety Awareness including Spill Control
Overview
Where there are chemicals in the workplace, employers are required to provide training appropriate to employee's duties. This training provides information for working safely with workplace chemicals.
Course Objectives
At the end of this course, attendees will:
Be familiar with the legislation associated with the chemical safety and chemical labeling.
Know the routes of workplace exposure.
Be familiar with the health effects of workplace chemicals.
Be aware of chemical labelling and the classification of hazardous chemical.
Know the requirements for chemical agent risk assessments , chemical safety training and personal protective equipment.
Be familiar with safety data sheets
Be aware of the storage and segregation requirements associated with workplace chemicals
Know how to control chemical spills.
Course Outline
Introduction to chemicals
Legislation
Routes of entry
Health effects
Classification of hazardous chemicals
Chemical labelling
Global Harmonised System labelling (GHS)
Chemical types
Solvents
Safe use of chemicals
Chemical agent risk assessments
Chemical storage
Chemical segregation
Control of hazards
Personal Protective Equipment
Spill control
Certification
Certificate of Attendance. Valid for two years.
Trainer Competency
Qualified Dangerous Goods Safety Advisor
Health and Safety Qualification
Chemical Safety Specialist
Seadna Morey
DGSA Advisor/Trainer
Contact us to explore Training
If you want to talk to someone in relation to the completing any of our training course for your business, contact one of our chemical safety experts in EcoOnline.