Improve Health & Safety performance
Food & Beverage Industry
Food and beverage manufacturing companies have worked in close collaboration with the health and safety governing bodies since 1990 to tackle and improve health and safety performance in the industry. Although developments have been made, the injury rate remains higher than Britain's 'all manufacture' average, allowing scope for further improvement.
Trusted by Industry Leaders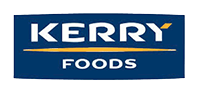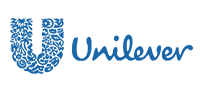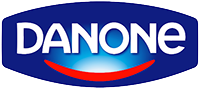 "In EcoOnline we have a good system with safety information about all the chemicals we use. It gives us a great overview and it has helped us have better control. The system is easy to use and makes paper based documentation unnecessary".
Susan Weissenborn, EHS Site Coordinator, Arla Foods
The food and beverage industry comprises of 30 different sub-manufacturing sectors such as bakeries, meat and poultry processing, drink manufacturing, dairy processing and fish processing, to name a few.
According to research, ninety-six percent of all injuries and occupational ill health in food and drink manufacture are caused by the following:
Machinery

Workplace transport

Working at height

Access to silos and confined spaces

Slips, trips and falls

Struck by objects

Injured or cut with knives

Upper limb disorders

Occupational dermatitis

Occupational asthma

Noise-induced hearing loss

Work-related stress
EcoOnline currently works with 260 global food and beverage companies to provide them with health and safety solutions. We have grouped the main issues into 4 core categories. These will outline how our EcoOnline platform software which combines Safety Manager and Chemical Manager can help food and beverage companies, like yours, to create safer environments for staff while saving time, cost and achieving compliance.
Risks associated with work-related musculoskeletal disorders (MSDs)
Common ill health hazards from chemicals
Incidents and Accidents (slips, trips, falls and machine related injuries)
COVID-19 – The new normal in safety
Each year around 9,000 workers in the sector sustain an injury at work (Labour Force Survey). Injury notifications from employers suggest that handling injuries are the second most common kind of injury within the sector, accounting for around 20% of all reported injuries to employees (RIDDOR).
The risk of damage to muscles and joints is not confined to certain industries or types of people within the sector. Most musculoskeletal injuries arise from these causes:
packing products (such as cheese, confectionery and biscuits)
handling containers (such as boxes, crates, sacks, casks, kegs)
pushing wheeled racks (such as oven racks and trolleys of produce)
cutting, boning, jointing, trussing and evisceration (such as meat and poultry)
Early intervention is vital to stop MSD's turning into long term disabilities for your staff. Engage with staff, encourage participation and take swift corrective actions.
Check out our blog post on Physical Strain as a Risk Factor
Safety Manager from EcoOnline has specific risk assessment templates for MSD's and ergonomics to cover Risk Assessment of Pushing and Pulling (RAPP), Assessment of Repetitive Tasks (ART) and Manual Handling Assessment Charts (MAC). This allows you to custom build your assessments to your organisations need as well as ensuring you meet the requirements of government specification and legislation.
Food additives, sanitizers, cleaning agents, technological aids, components of packaging materials and objects are just a few examples of the huge variety of chemicals used in the food and beverage industry.
Chemicals are used to treat or modify raw materials and to improve colours or aromas. Consequently, the modern food and beverage industry cannot be conceived today without chemicals. In addition, food and beverage manufacturing and production often includes several biological agents, such as mycotoxins.
Examples of chemicals that are of concern and often hard to identify are dust from grain, flour and poultry, fungal spores, shellfish and egg protein.
Workers in bakeries, grain milling, meat, poultry, fish or dairy processing and drink manufactures are often exposed to harmful substances, such as chlorine, hydrochloric acid, sulphur dioxide, chemical fumes and cleaning chemicals.
Read more about identifying Chemical Hazards >
According to a report from the UK-based company Health and Safety Executive, occupational dermatitis and occupational asthma are listed as two of the most common causes of ill health in food and beverage industries.
With Chemical Manager you can easily create the required documentation needed for these substances and keep track of exposed employees with the integrated Exposure tool.
Company reputation on the line. Don't take chances!
If you're in the food and beverage business, maintaining chemical compliance is vital. Failure to adhere to regulations can result in consequences that can lead to financial loss and operational downtime, product recalls or shutdowns.
This COSHH guide aims to improve chemical safety management in your organisation and improve the culture towards safer use of chemicals.
Identify the key steps to build a best in class COSHH system in your food or beverage company.
Download The Ultimate COSHH Management Guide
Fill out the form to receive your guide.

We will also send you a PDF copy to your email.
- slips, trips, falls, machine related injuries
Most incidents and accidents are preventable. Are staff trained correctly? Do you have a team wide approach to assessing risks and taking corrective actions? Do they have the correct PPE? A big contributor to incidents is cleaning and maintenance of machinery in this sector.
Maintenance will often involve many of the highest risk activities, sometimes it can involve confined spaces (cleaning tanks and large vats), working at height and accessing dangerous equipment. All staff need to have checklists in place when tackling such processes and the company needs to carry regular audits to ascertain any changing risks or improvements.
A digital tool and mobile information on the go is important for staff to ensure participation in health and safety and to provide them with access to essential information required in the day to day tasks. This ensures they have correct information to make safe choices as well as to report any unsafe incidents in a timely manner. Fostering a culture of anonymous reporting ensures action is taken early to ensure near misses are recorded promptly - before they become accidents.
Learn how Safety Manager can help you create bespoke risk assessments, share with all staff and contractors, manage training plans, share information, conduct inspections and allow staff to easily report incidents/accidents and assign actions to key personnel.
The global pandemic, COVID 19, has posed a significant health and safety risk to food and beverage manufacturing companies. A need for hyper vigilant processes and appropriate control measures is required to ensure businesses can protect staff and keep the continuity of the premises operational.
Such facilities have distinctive factors that have heightened workers likelihood for contracting the virus. A mix of cool, moist environments, along with the need to use multiple instruments, teamwork and workers in close proximity all affect workers' risk of exposure to severe acute respiratory syndrome coronavirus 2 (SARS-CoV-2). These factors include prolonged closeness to other workers for long shifts of up to 12 hours, exposure to potentially contaminated shared surfaces (such as workstations or break room tables) or objects (such as tools), and close contact during transportation to and from work, such as in rideshare vans, carpools, or public transportation.
"The cold temperatures, metal surfaces and close working conditions found in many food manufacturing sites make them easy environments for the virus to spread in," she said.
EcoOnline has been an early adopter of introducing technology and processes in its Safety Manager tool to help food and beverage companies be proactive and adapt to these challenging and changing times. Flexibility in your health and safety tool and process is a must for modern health and safety managers and companies.
Danny
R&D Manager, EcoOnline
Gain control of your chemical safety and EHS procedures
Contact us today to request a demo of Chemical Manager or Safety Manager.