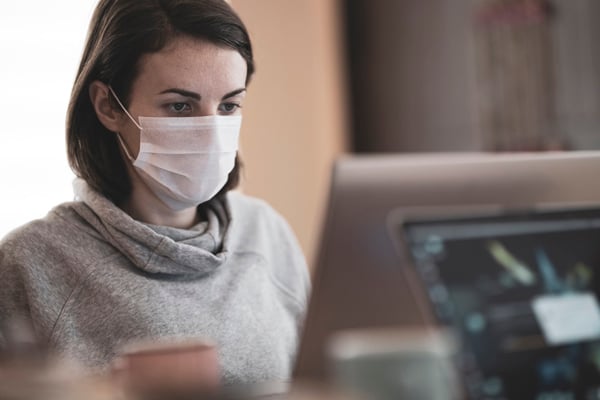 COVID-19: Return to Work Training
Overview
This training has been developed to help employers and employees as we begin the phase of returning to work. It is designed to inform workers about the risks and what steps we can take to help stop the spread of COVID-19 in the workplace.
Who Should Attend
Employees who have been working from home during lockdown and will be returning to work for the first time under new measures.
Course Objectives
At the end of this training course participants will be able to:
Recognise symptoms of COVID-19
Understand how the virus spreads
Know what to do if you develop symptoms in the workplace
Initiate best practice for defence against contracting COVID-19
Identify how to follow government protocol
Implement safety measures in the workplace
Course Outline
What Is COVID-19?
At-risk Groups
Recognising Symptoms
How COVID-19 spreads
What to do if you have symptoms
Following Protocol/ Communications
Hygiene Controls
Social Distancing
Defence/ Safety Measures
Mental Well-being
Method of Delivery
Course Duration: 30 mins
No of Participants: The instructor student ratio is 1:10 for this course.
Evaluation
Evaluation: Pre-return to work form. Attendees sign this as confirmation of attendance.
Trainer Competency
Qualified Dangerous Goods Safety Adviser / Health and Safety Qualification.
Seadna Morey
DGSA Advisor/Trainer
Contact us to explore Training
If you want to talk to someone in relation to the completing any of our training course for your business, contact one of our chemical safety experts in EcoOnline.