CHEMDOC is now CHEMICAL MANAGER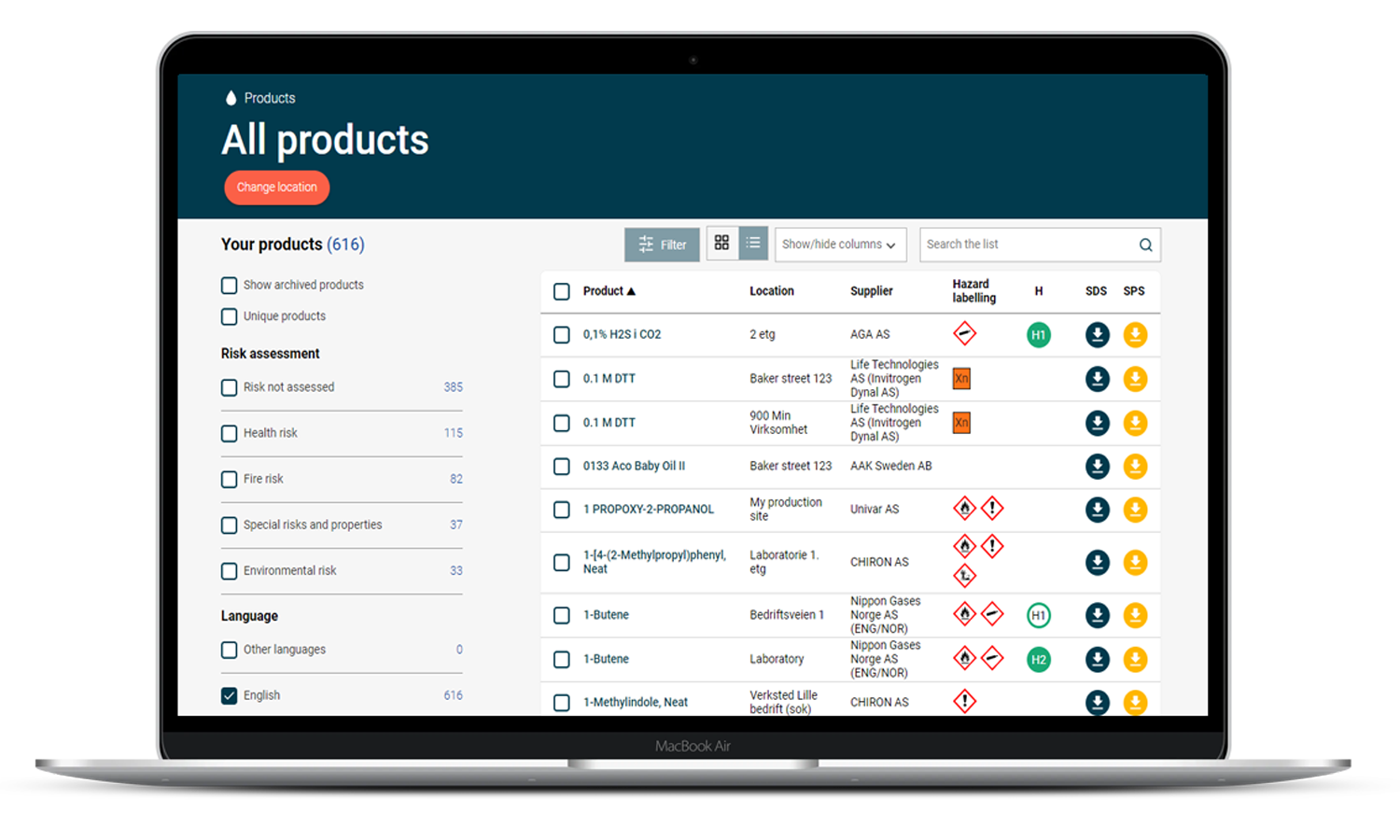 Management of Safety Data Sheets (SDS)
Tell us what products are in your inventory and we do the rest
Our team of experts work on your behalf to:
Source safety data sheets

Extract and summarise critical data in the SDS

Contact manufacturers to ensure your SDSs are kept up to date

Distribute safety data sheets to staff
"It has become easier because we now just type the products and then the system does the rest. So it finds the safety data sheets, makes the APB's and everything - and keeps an eye on changes and updates"
Tim Christiansen, Working Environment Representative, EC Power.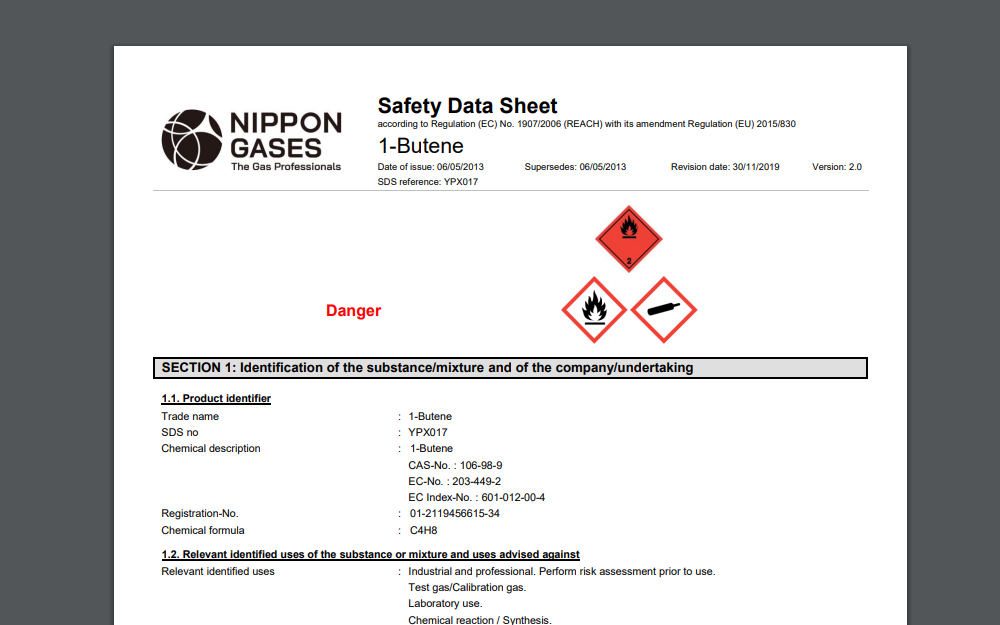 Comprehensive Service
Our team of experts cover every step of the process with our managed service
We ensure your SDS's are compliant with local legislation
We ensure your SDS information is accurate and up-to-date
We ensure all your SDS's are available in PDF format and their status and revision dates are updated regularly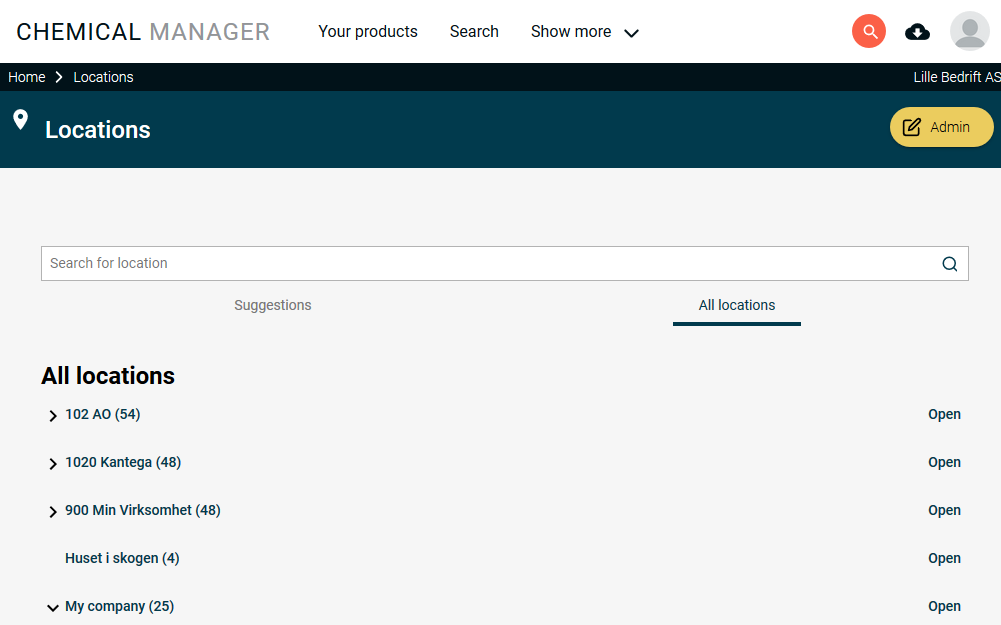 Storage and location management
Access relevant SDS and chemical information instantly
Our Locations feature helps you to quickly identify relevant areas within the company to focus your efforts.
We have the ability to customise permissions and level of access.
We list all of your products - including those that have been archived.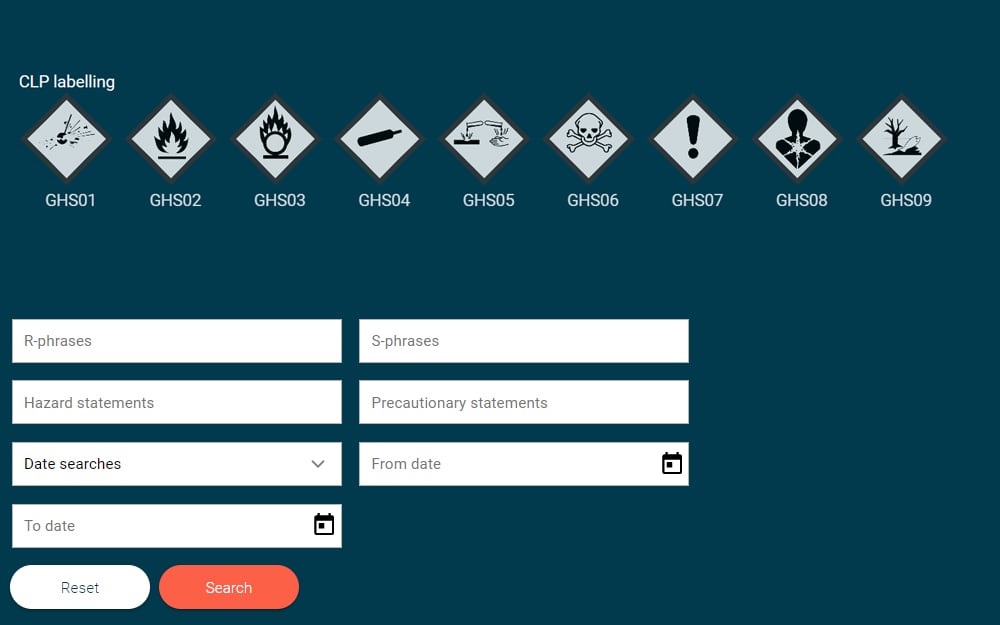 Product Information
Collect all information in one centralised location
Automates extraction of information from the safety data sheets, including routines and regulations employees need to stay safe.
Easily identify products, hazards and level of risk in your company.
Customise information using internal numbers, synonyms or links to external documents.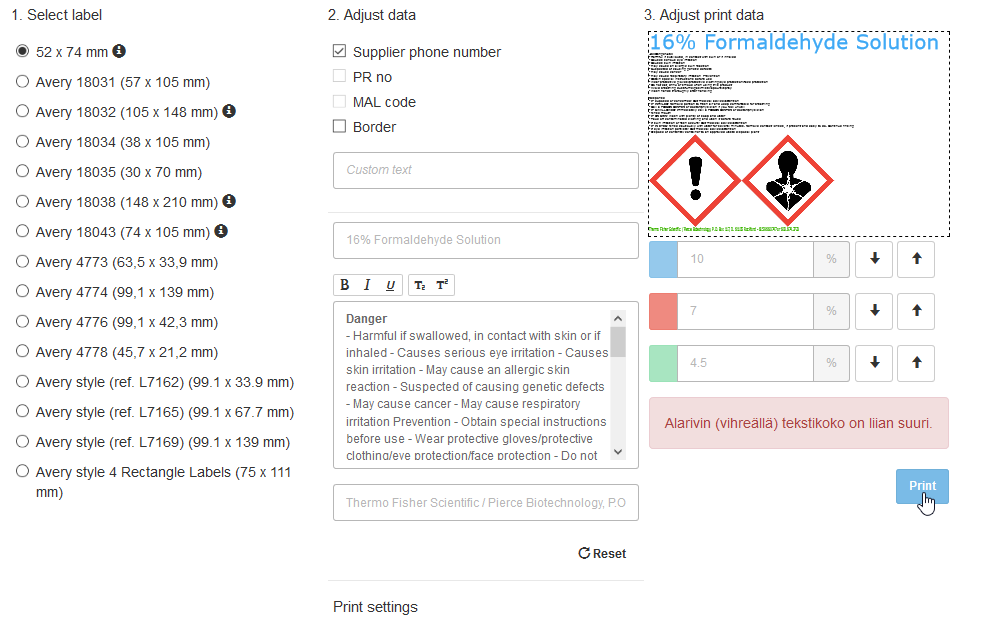 Hazard labelling
Print up-to-date labels for your hazardous chemicals directly from the chemical inventory
Ensure compliance with clear, updated label information.
Information required is automatically populated from the safety data sheet, into easy to use templates for various packaging sizes.
Customise information to fit your company and print the exact number of labels you need.
QR codes and Read Only links
Provide instant access with QR Codes or Read Only links to specific products and locations in your inventory
Use the Chemical Manager app to scan QR codes and create Read links – directly to the required information
Gives you direct access to risk summaries, safety data sheets and protection sheets
Linking to area specific information enables all workers to find the information that they need quickly


What are Safety Protection Sheets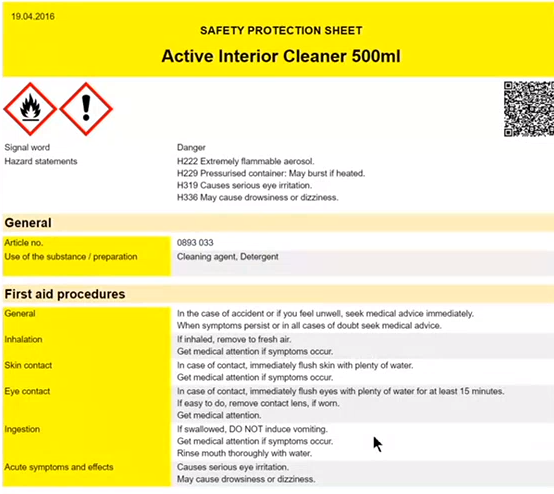 Short version of the SDS created by our team.
Good way to circulate key information to employees.
Contains a QR code staff can scan to view the full version SDS.
Contains the most important parts of SDS commonly used, such as hazard statements, first aid and the supplier responsible for the chemical.


Key Features of
SDS Management
Safety data sheet management
Product data extraction
SDS request service
Notifications
Version control
Amount transactions
Document management
QR-Link
Database search
Safety Protection Sheets
Hannah
Account Manager, EcoOnline
Get started with SDS Management today
Book a demo with one of our consultants to discuss digitizing your chemical safety processes with Chemical Manager.
You can also request a demo with one of our expert consultants.